Do you wish you could ask Santa for an improvement in your child's vocabulary or grammar? Well, you can help Santa to add the right toy to your child's stocking at Christmas time. You don't want to put some boring flashcards into a stocking because no one finds these fun, especially for Christmas! Luckily there are fun and educational toys available everywhere and at a wide range of prices. A fantastic toy to encourage language development is a playset.
"What's a playset?" I hear you ask. Playsets are those toys that have a number of different parts that follow a theme and are used together in open ended play. Most playsets involve people or animals, accessories, or buildings; think toy baking sets, train sets, or a doll house. Playsets might be those messy/lots of bits and pieces that get lost/stuff all over the floor type toys that many parents shy away from, but they are an amazing resource for your child's play and language development. I do love all toys, but I think playsets are fantastic toys that allow your child to have fun while you create an educational environment where your child can learn and practise their language skills.
While playsets are awesome, the most important part is YOU being there to model lots of language to your child and encourage them to use some of this language themselves. You'll notice that most of these toys don't make lots of loud noises (thank goodness!!) so that gives you lots of opportunities to model the words you want your child to hear, understand and to use. Show them how to play with all the different bits and I'm sure you will find there is heaps to talk about. I'm pretty sure the best part for your child will be having a playdate with you!
So, which playset to choose for your child? With a little thought I'm sure you can choose the perfect playset to target your child's needs AND their interests. Here are just a few ideas…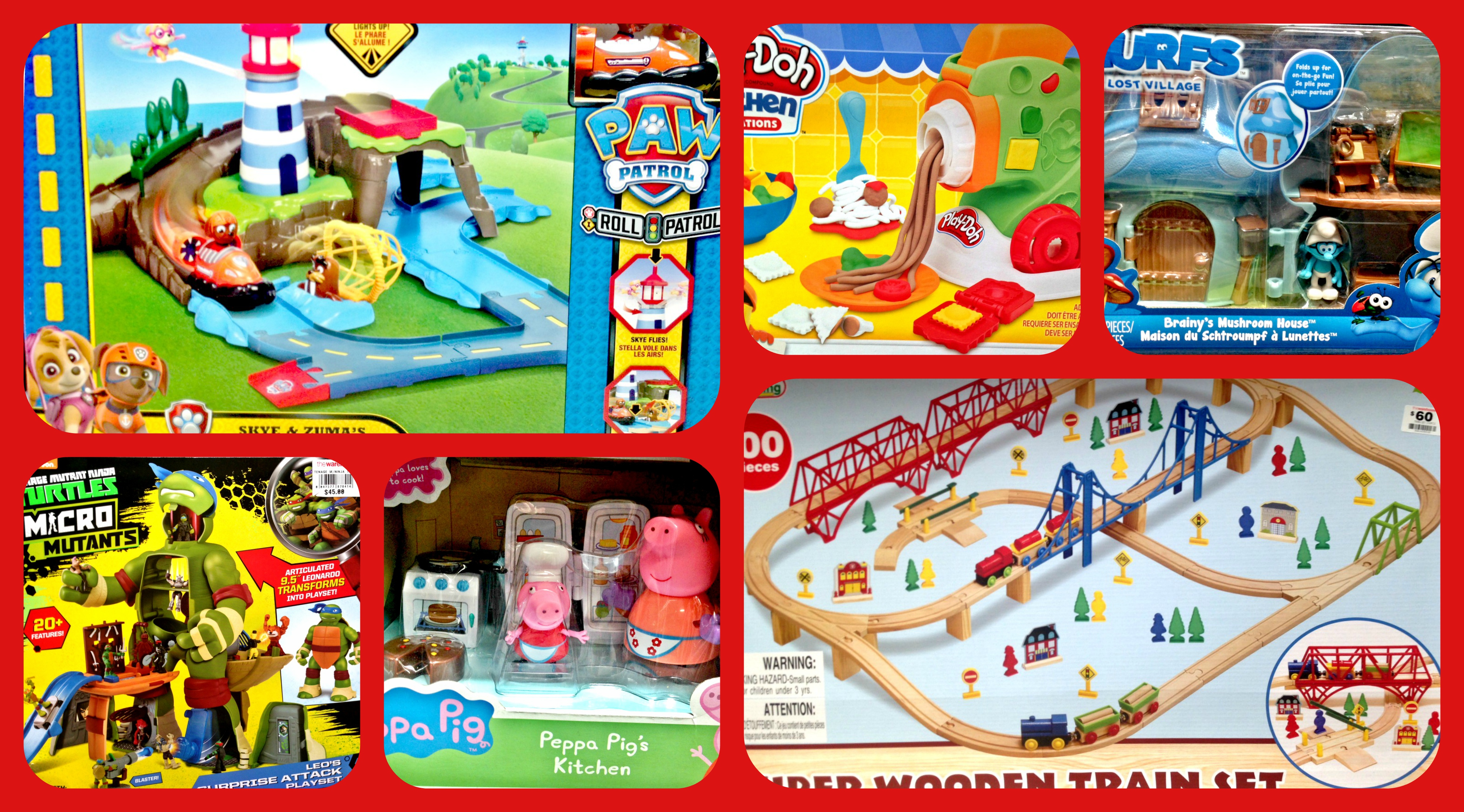 Want some more of those precious first words from your toddler? Try a farm set to model animal names and sounds, or you could use any age appropriate playset (make sure the pieces aren't too small as this can be a choking hazard) and model words like "more", "uh-oh", "stuck", "up", "look", "weeee" etc.
Want your child to use more verbs (action words)? Try a cooking set to model words like 'stir', 'cut', 'flip' or 'shake'. You can purchase cooking sets reasonably cheaply or you could go all out and buy a mini kitchen. Try a playground set to model words like 'climb', 'swing', 'dig' or 'jump'. Duplo or Playmobil do some lovely ones, or see if you can find one themed with something that will interest your child such as a Pepper Pig playground.
Want you child to get their pronouns "he" and "she" correct? Definitely make sure your playset has boy and girl figures. As an example, if your child is into Paw Patrol make sure you buy the Sky figurine too! Then you can talk about what 'he' is doing AND what 'she' is doing.
Want your child to use more prepositions (position words)? A train set is perfect if it has a tunnel or a bridge to go 'over', 'under', 'through', 'around' and 'between'. Other vehicle toys such as a parking building or playsets with slides, ladders, or buildings are also perfect to target heaps of position words.
There are lots of ways to target specific goals and interests with playsets and these are just a few ideas. As I said above, it's really important to remember that if you child is not yet using these words independently they NEED YOU to be there playing with them and modelling the words. With lots of opportunities to hear the words in a fun activity they will be using them in no time!
So what's going to be under the tree at your house this Christmas?
Kirsty